When you click into another institution's Project Detail page from the Library, you will see a "Request Contact" button that will allow you to send a connection request to the Project Lead and most recently logged-in Primary user at that institution. If the request is accepted, GRITS will connect you with your counterpart via email, and from there you can discuss their experience with that project.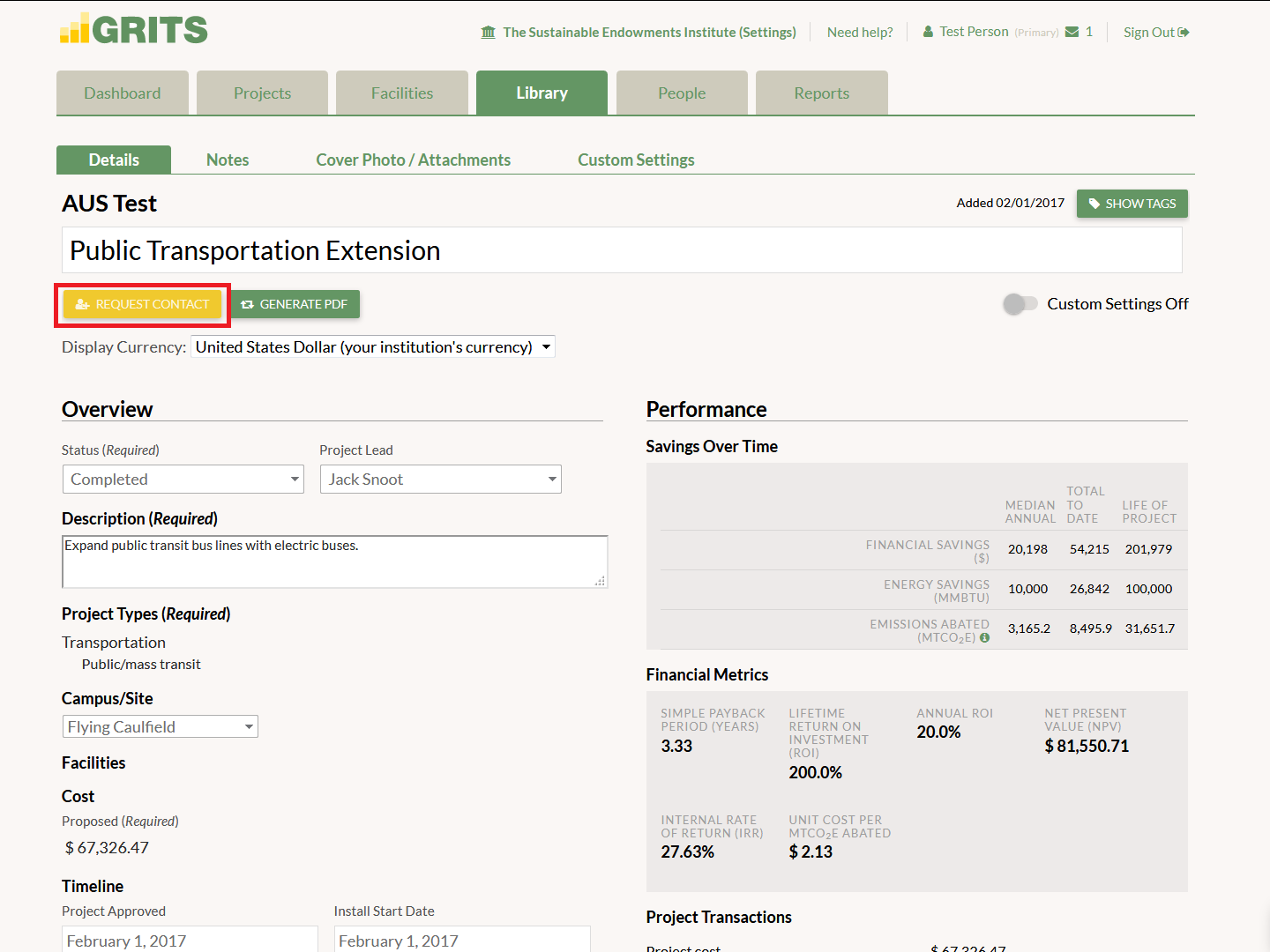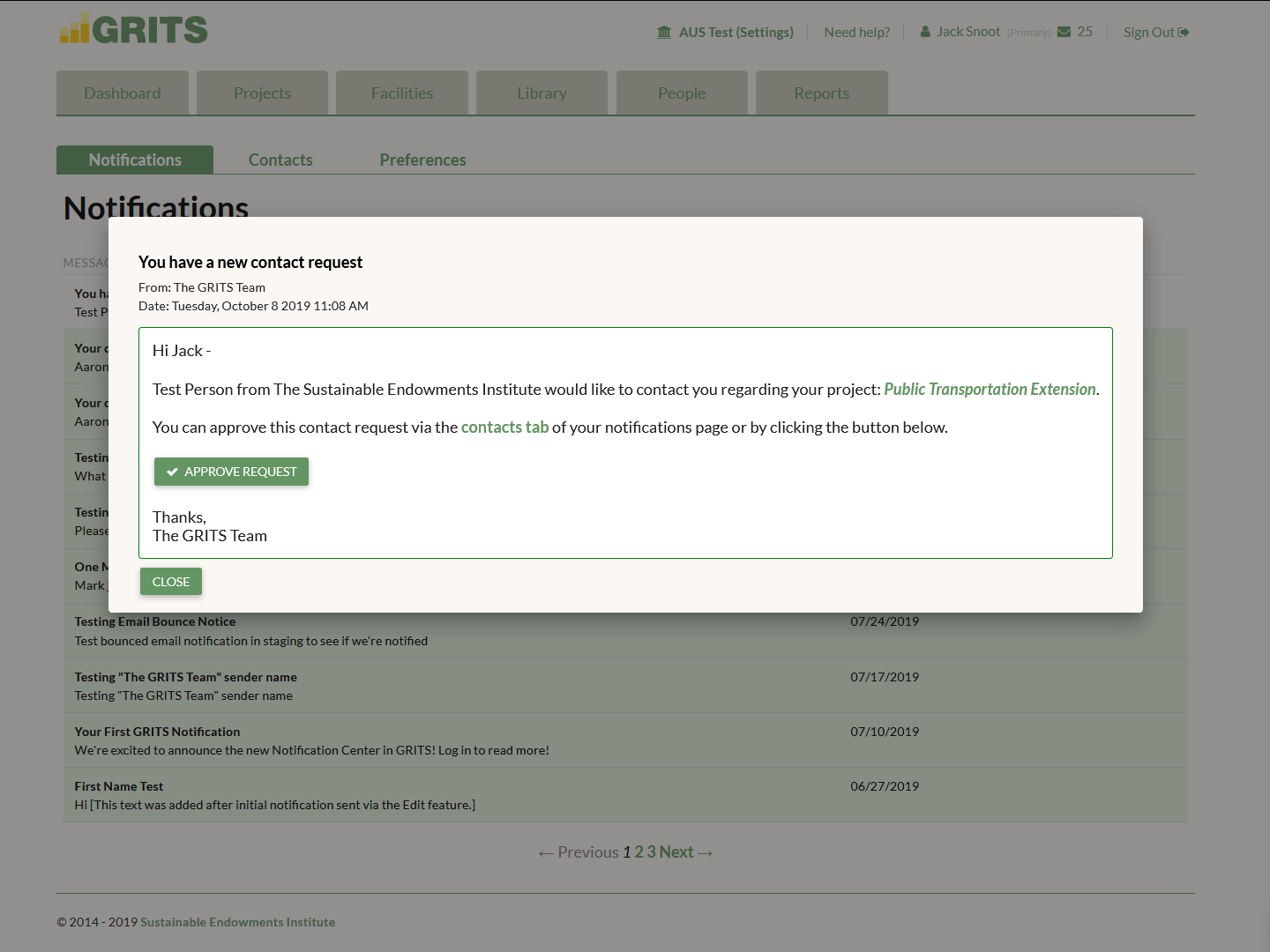 You can see pending connection requests on the Contacts sub-tab.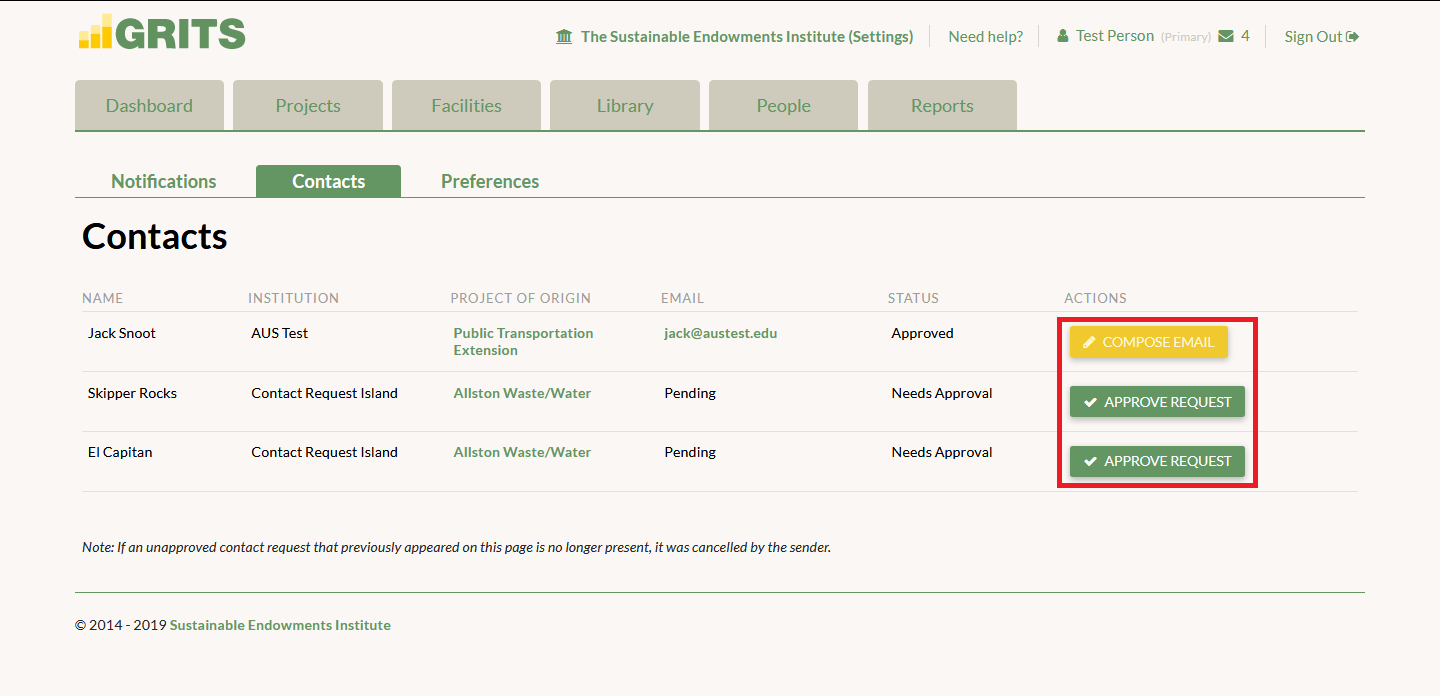 Once accepted, you can initiate an email to your contacts via the "Compose Email" button on the Contacts sub-tab.