You can apply a different currency to your campuses than the institution-level currency established on the Settings page. All projects linked to a campus with a custom currency will feature that currency when you enter their cost, the price of saved resources, and transactions. Each campus's currency is visible on the Campuses/Sites sub-tab of the Facilities tab, and the specific currency conversion rate is visible when clicking to "View" a campus's details.
At the top of the Project Detail page you can choose to view the project with your institution's currency instead, though you won't be able to make any changes to the project's financials unless the page is reset to its default (campus) currency.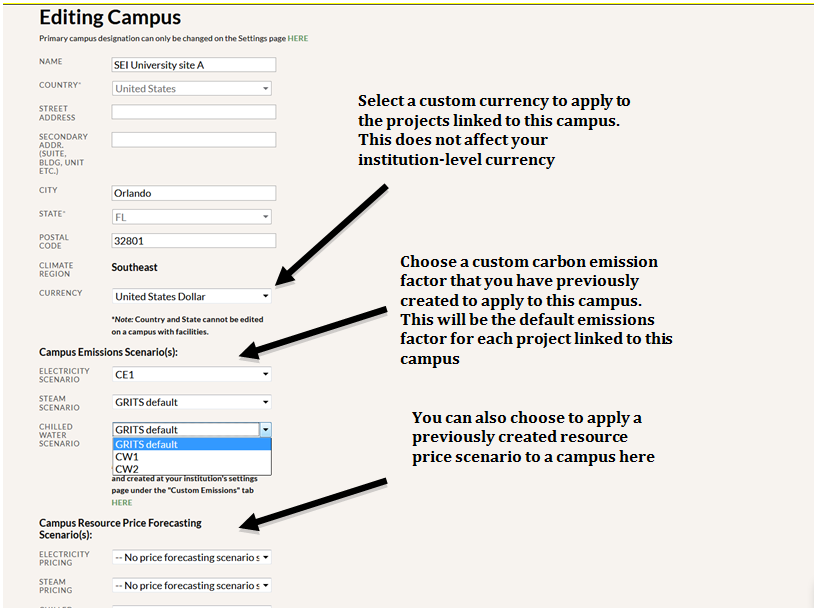 If you create projects with a campus currency that differs from your institutional currency, GRITS will convert all financials from these projects to your institutional currency when displaying their cost and transaction information and when calculating aggregate data on the Dashboard, Projects tab, and Reports tab. A note will appear on each page to remind you that this conversion has taken place.