Logging into your GRITS account:
You can access your account at app.gogrits.org and sign-in with your email address and password.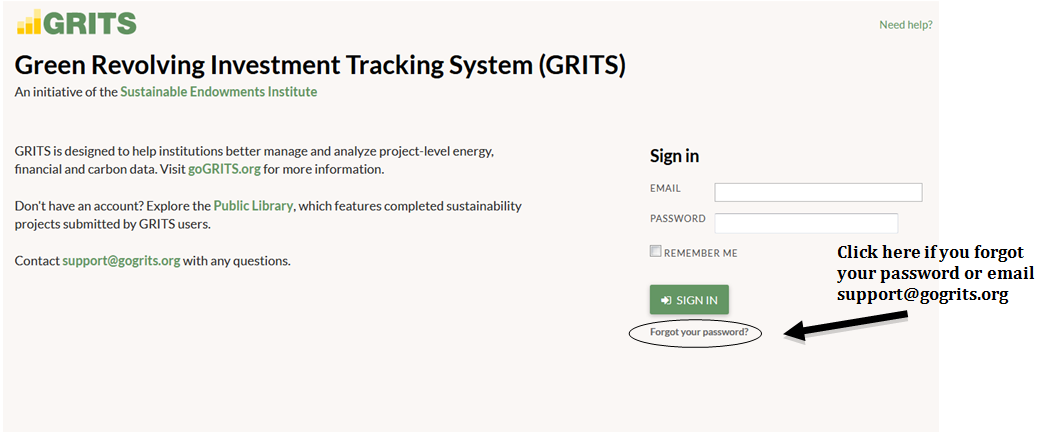 Forgot your password:
Click the "Forgot your password?" link beneath the sign in button (above). Enter your email address on the following page (below) to receive a message with a link to reset your password.

NOTE: The email may take several minutes to arrive. Please do not request password reset instructions more than once, as that will trigger a new email and invalidate the link in your prior email.