Thanks to our new initiative alongside the US Environmental Protection Agency's Energy Star Portfolio Manager program, Portfolio Manager users can access a free version of GRITS and utilize this powerful tool to track and monitor energy efficiency and sustainability at their institution.
We recently hosted a webinar to share how existing Portfolio Manager users are benefiting from integrating GRITS into their processes.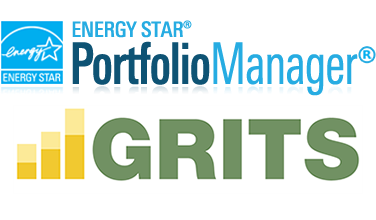 The presenters included:
Daniel Edson, State Energy Program Manager, Department of Buildings & General Services, State of Vermont.
Brendan Hall, Public Sector Program Manager, ENERGY STAR Commercial & Industrial Branch at U.S. EPA.
Mark Orlowski, Executive Director, Sustainable Endowments Institute, the Boston-based organization that developed GRITS.
The webinar highlighted the complementary benefits of the Portfolio Manager tool and the GRITS platform for tracking building-level and project-level data, respectively. It included presentations on both platforms as well as a case study from the State of Vermont as both a Portfolio Manager and GRITS user. You can watch the webinar here or view the comparison chart below that highlights the key features of both platforms.The GRITS tour starts around the 22:45 mark in the recording.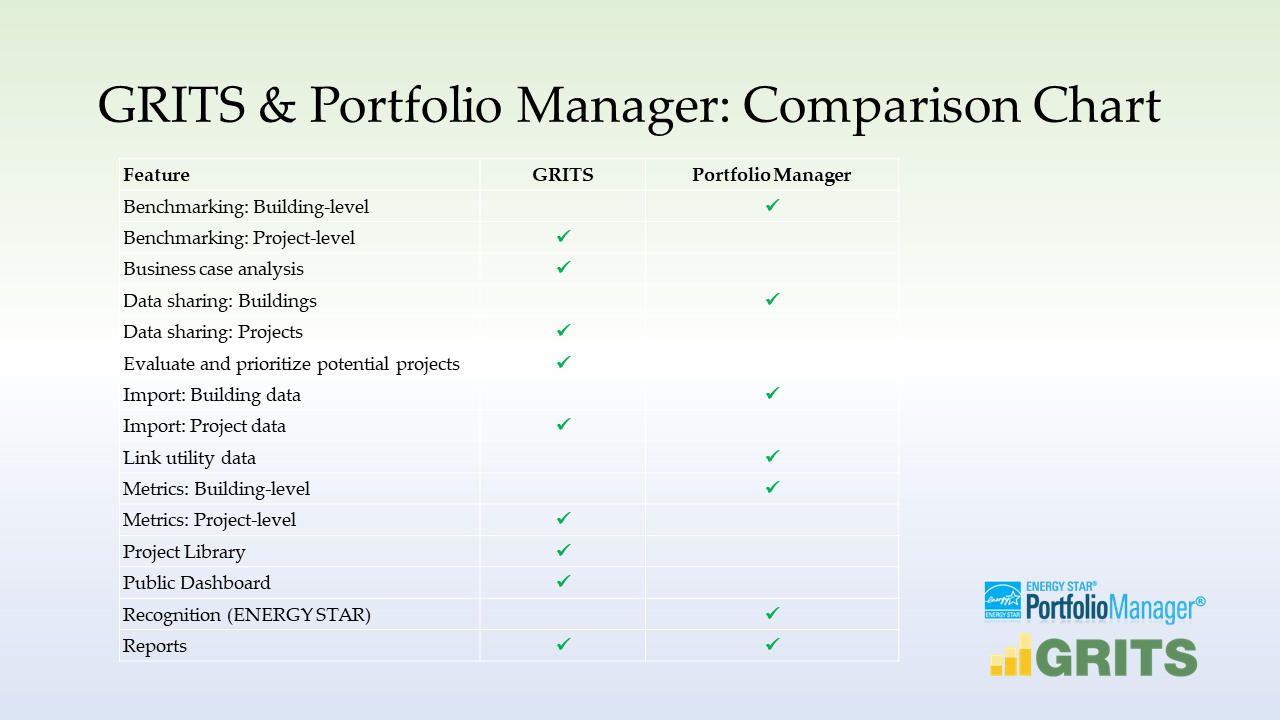 And here is the link for Portfolio Manager users to sign up for free access to GRITS.