Today we are excited to officially launch GRITS 4.0, headlined by GRITS Goals! This suite of features adds an entirely new dimension to GRITS, empowering users to develop detailed plans to meet both short-term and long-term carbon reduction and other resource efficiency targets. Goals is by far the largest expansion of the platform since we released GRITS 1.0 back in 2014.
Users are now able to quickly build climate action plan models or track an existing plan's impacts by assembling their projects into resource reduction scenarios at the institution-wide, campus/site, or building scale. GRITS Goals combines the platform's business case analysis with customizable project timelines and dynamic charting to map out pathways from business-as-usual to aggressive energy, carbon, water, or waste reduction targets. Users will see the scenario's environmental impacts like average annual carbon and energy savings alongside financial metrics such as return on investment and total lifetime cost savings.
Watch the GRITS Goals launch webinar recording to get a full walkthrough tour and insights into how GRITS Goals might help your institution. A case study on how Vassar College is using GRITS Goals is also featured during the webinar.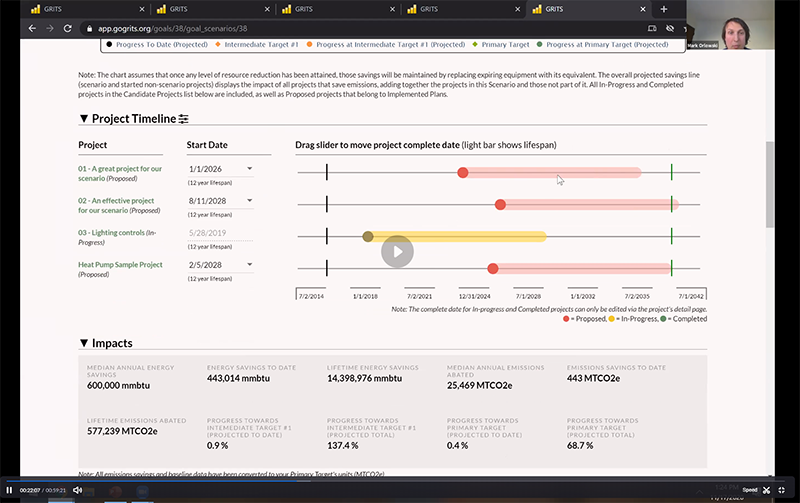 A huge thanks to our team (especially Aaron, Arvel and Deb), supporters, and users from over 800 institutions around the world that already use GRITS.
If you'd like to learn more or get access to GRITS Goals please contact us.
What's new in GRITS 4.0:
Consumption tab
Goals tab
Goal Page
Scenario Page
Consumption Tab
The Consumption tab is where you can enter your carbon emissions inventory as well as energy and water consumption and waste production data.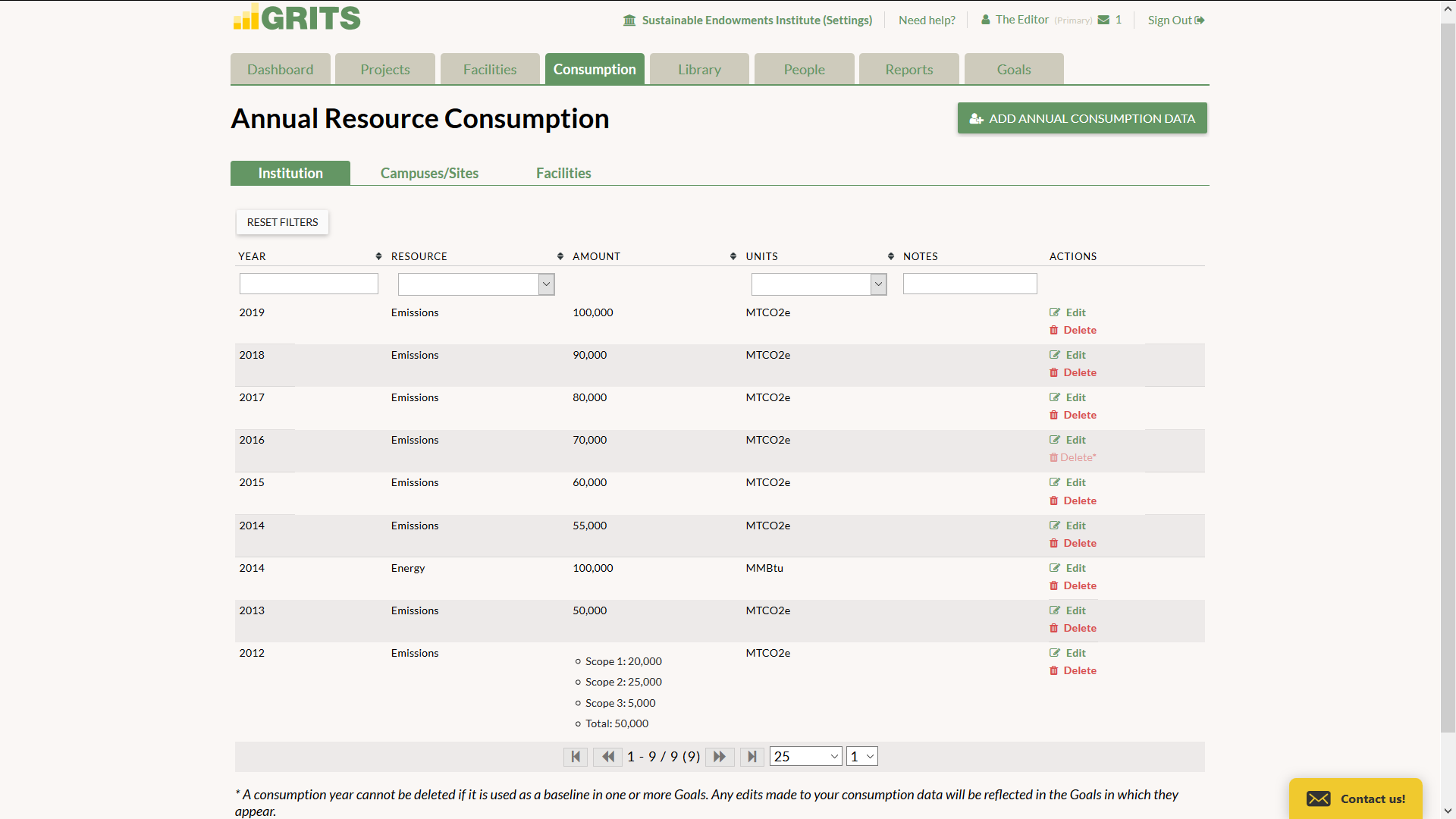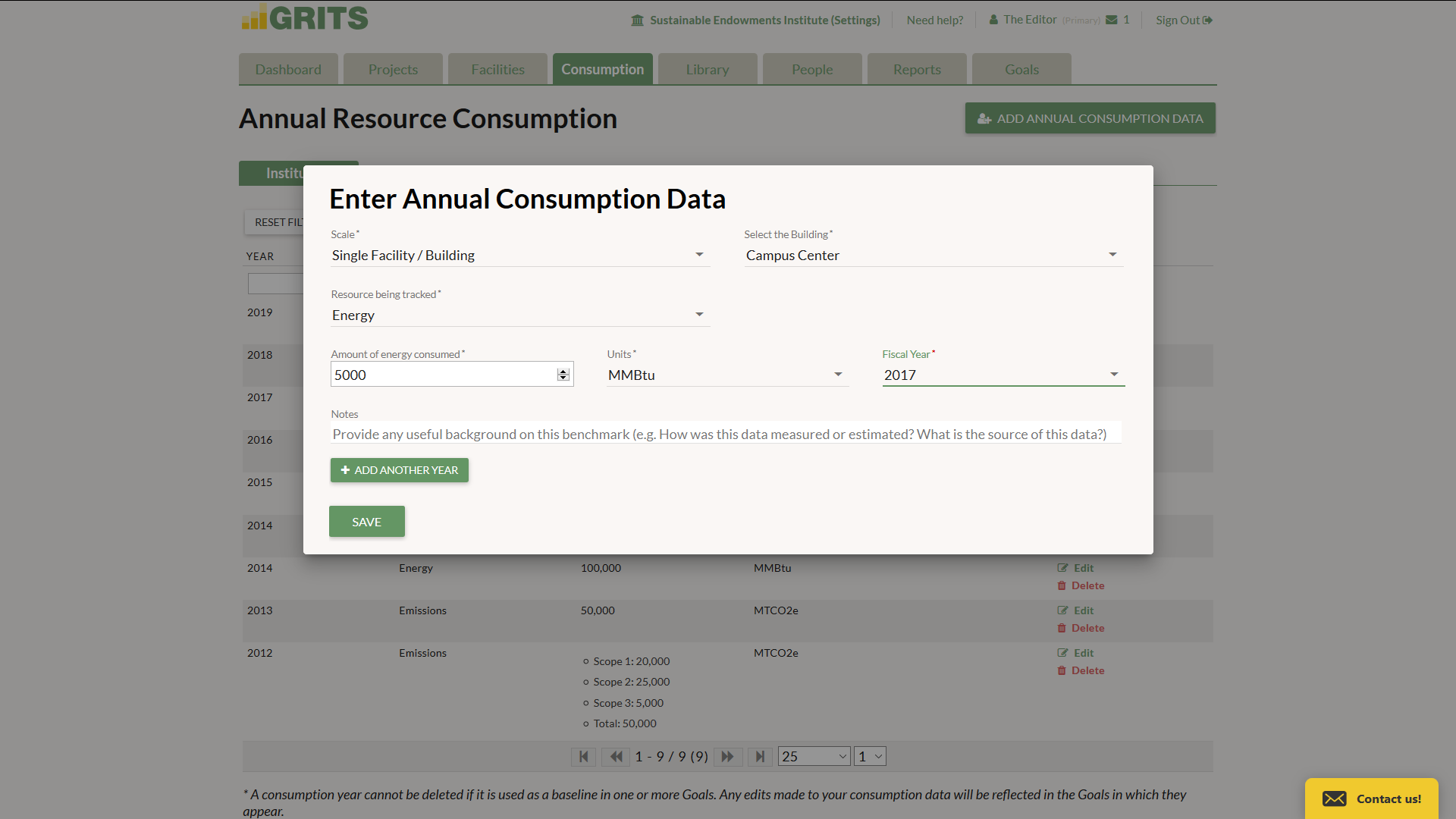 Goals Tab
The Goals tab is where you can set up a resource reduction task–reducing emissions, energy and water consumption, or waste production from a baseline amount to a target in the future. Add intermediate targets to help you stay on track.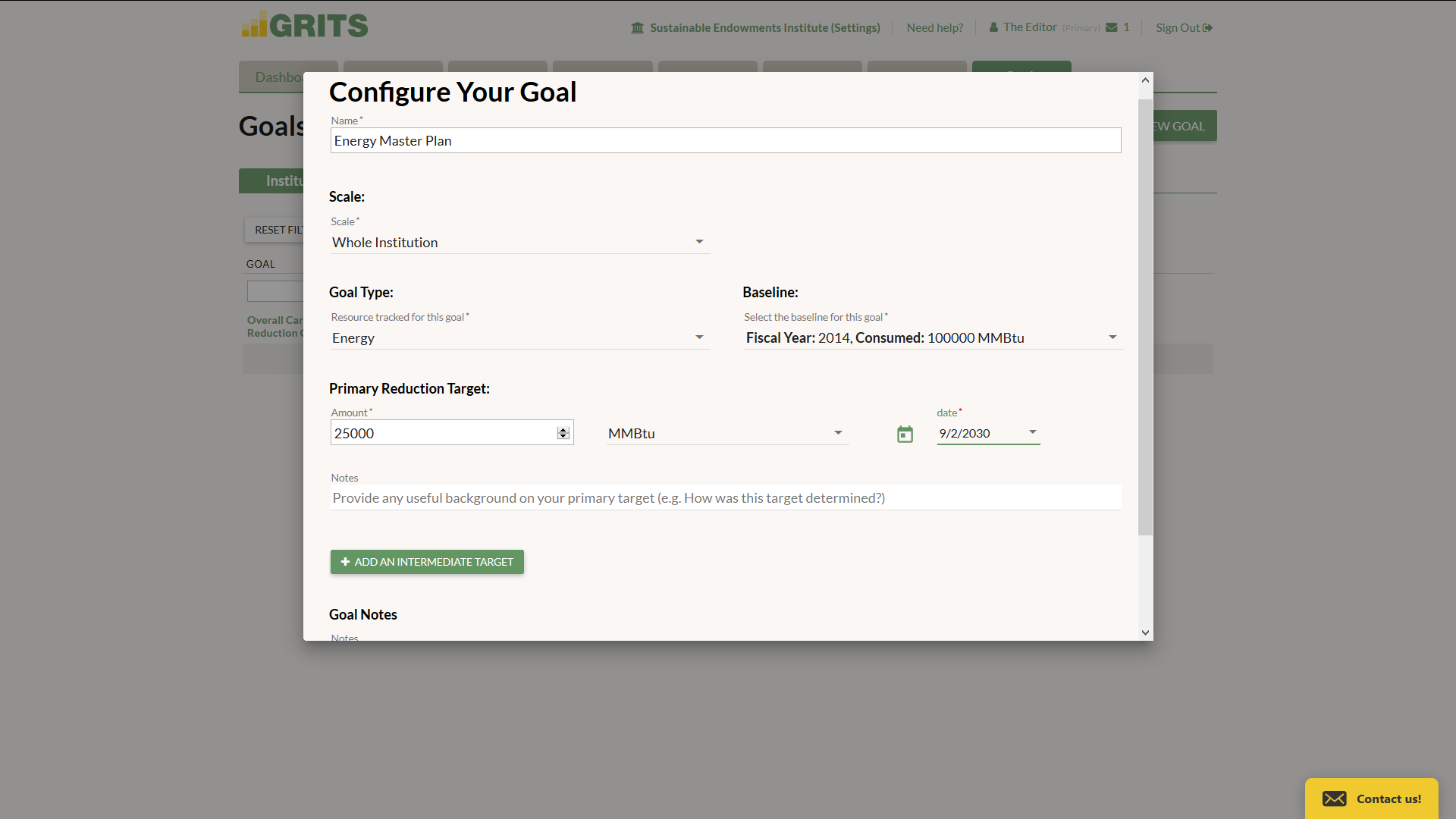 Goal Page
The Goal page is where you can visualize the parameters of the goal you created in chart form.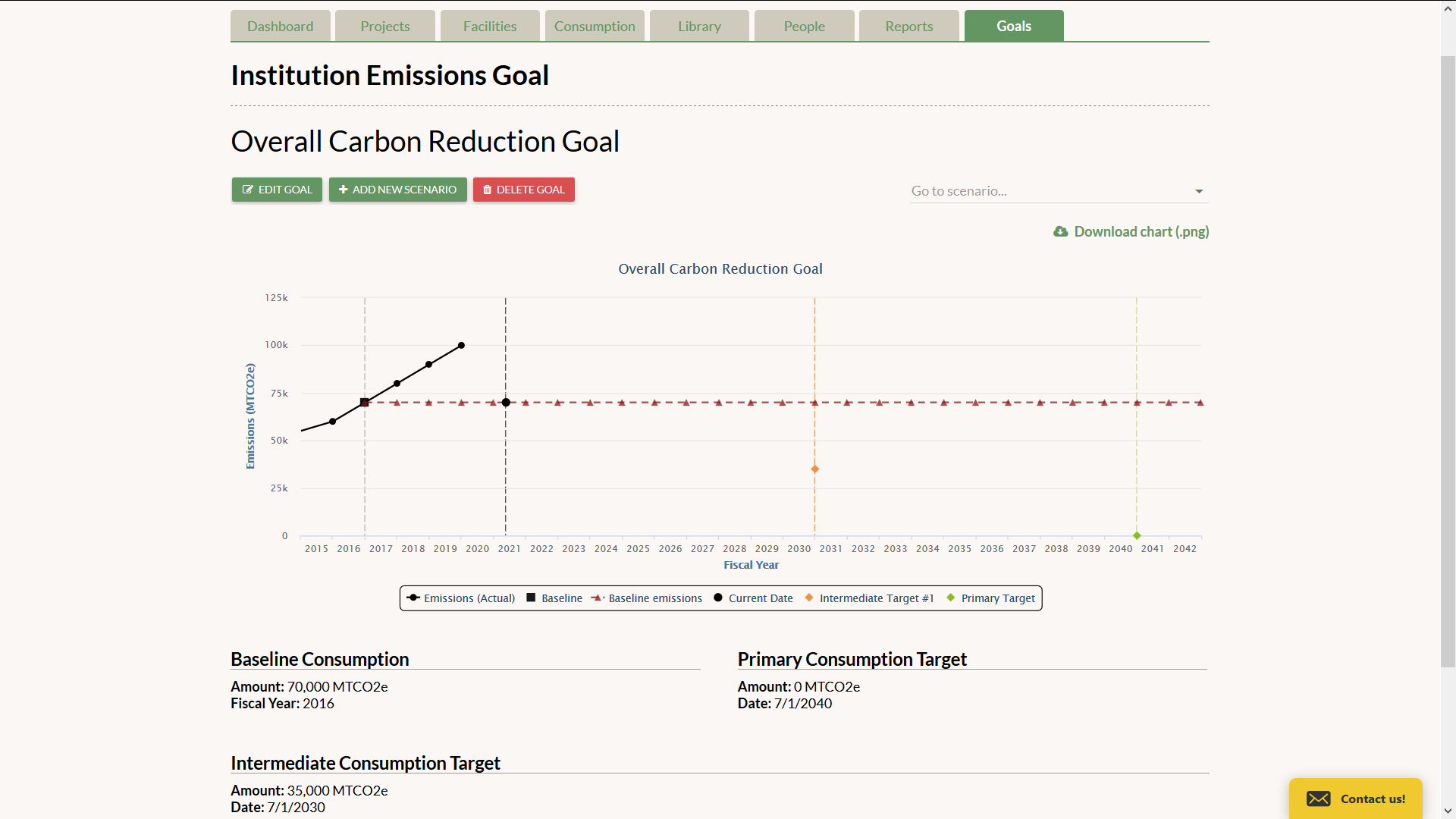 Scenario Page
On the Scenario page you can quickly develop detailed climate action plan models or track an existing plan's impacts by assembling your projects into resource reduction scenarios.